Welcome to the website of the research group of Dr Marloes Peeters. Marloes is a Senior Lecturer at Newcastle University and based in the school of Engineering. The Peeters group is interested in developing new bio-sensing platforms for the detection of biomolecules.
The Peeters research group actively collaborates with industry and is world-leading in the field of thermal sensors. Recent funding includes a KTP with Cambridge Medical Technologies, an EPSRC New Investigator Award on antimicrobial sensors, and a NC3Rs CRACK IT grant together with industrial partner MIP Diagnostics.
Dr Peeters founded the Bioinspired Materials conference series in 2016, with the next edition of the conference taking place at Lancaster University on 3rd February 2020 (collaboration with Dr Timothy Douglas).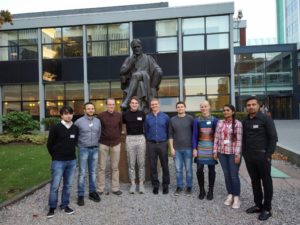 For more information, please feel free to contact dr Peeters (see people page).