Welcome to the website of the research group of Dr Marloes Peeters. Marloes is a Senior Lecturer at Newcastle University and based in the school of Engineering. The Peeters group is interested in developing bespoke bio-sensing platforms for medical diagnostics and environmental monitoring. The Peeters research group actively collaborates with industry and is world-leading in the field of thermo-electric sensing. Recent research is focusing on drug delivery, in vivo sensing, and continuous monitoring.
Dr Peeters founded the Bioinspired Materials conference series in 2016, which has had 5 editions to date including a virtual event in 2020.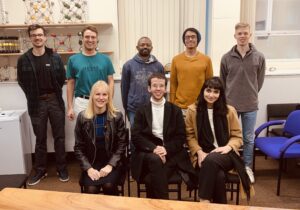 For more information, or how to work with us, please feel free to contact Dr Peeters (see people page).